Unfortunately we can't deliver orders to the UK on Good Friday and Tuesday 6th, we will still be fulfilling order on the Isle of Man.
Beetroot Smoked Seatrout
100 g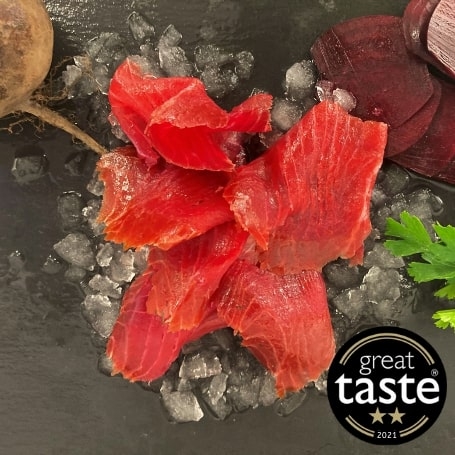 Seatrout subtly flavoured with beetroot traditionally cured and smoked in our smokehouse on the Isle of Man.
Recently awarded 2 stars in the Great Taste 2021 Awards
"Vibrant and enticing. The smokiness of the fish perfectly complements the subtle earthiness of the beetroot."
Allergen advice - contains FISH
RECOMMENDED PRODUCTS
FjQuery